All the pack welcomes you to our website!
Lochrin Cairn Terriers are located in the beautiful Macedon Ranges of Victoria, Australia. Owned by Lyn Barclay and her family, Lochrin Cairns are bred with quality and temperament in mind. All of our puppies are raised with love and understanding, and are considered a very precious commodity.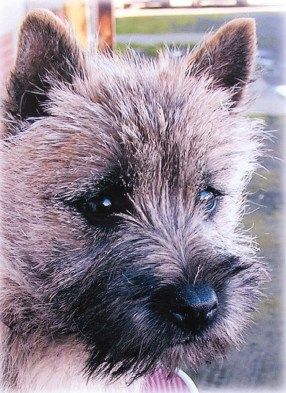 We sell our puppies to caring owners who have an understanding of the needs of a young puppy, or who are willing to learn! We are always available to help with any queries or probems when you purchase your puppy. Our puppies are vaccinated, wormed, vet checked, registered, micro-chipped and screened for Portal Shunt (PSS) at 7-8 weeks. (For more information see our Health Page.)
So, please take the time to have a look around our website and if you require any further information, please don't hesitate to contact Lyn at Lochrin Cairn Terriers (contact details below).
220084 Visitors